Printshop – WordPress Responsive Printing Theme Install Service
£71.00
web to print website theme
Website for printing business
WordPress Printshop theme
Description
How to Setup or Customise Printshop – WordPress Responsive Printing Theme
Websites Are Us will setup configure or customise Printshop – WordPress Responsive Printing Theme. Our team of WordPress developers understand how Printshop – WordPress Responsive Printing Theme works inside and out, it was first released by netbaseteam who is a talented WordPress developer. This Ecommerce WordPress template is designed mainly for people that need a Ecommerce website but it can also be used for other types of websites too.
Our Ecommerce website design team can make Printshop – WordPress Responsive Printing Theme work and look exsactly how you need it too. This product has had more then 1.5K Sales, which is why it has made it onto our website. The quickest way to setup customize install or fix  Printshop – WordPress Responsive Printing Theme is by letting Websites Are Us do it for you!
Ecommerce WordPress Website Design
Printshop – WordPress Responsive Printing Theme is a Ecommerce WordPress website that can be customised to your own desires Websites Are Us can help build you a Ecommerce WordPress website using this template. We have helped 100s of clients build Ecommerce websites using themes like this and turn into real websites that stand out from the crowd.
Printshop – WordPress Responsive Printing Theme is available for sale from Envato Marke and needs to be fully customised to make it look perfect for your Ecommerce website, thats where Websites Are Us help out!
How to set up Printshop – WordPress Responsive Printing Theme in 3 easy steps
It is as simple as that to set up the Printshop – WordPress Responsive Printing Theme. You can now sit back and relax while our team of professionals WordPress websites developers get to work making Printshop – WordPress Responsive Printing Theme look perfect on your Ecommerce website. 
Websites Theme Installation service
We are a team of talented website developers and help people every day install or customise themes, template for all different types of websites builders.
Our Services Include
If you need help fixing or customizing a theme or template no matter what type of platform it is our Theme Installation Service will get you sorted out in hours not days.
Product information for Printshop – WordPress Responsive Printing Theme
Below is the full product information, should you like to see more click the blue View Demo Link in the top right-hand corner. Once ordered visit or Theme Installation Service to complete setup and configurations of your new theme. 
We installPrintshop – WordPress Responsive Printing Theme Websites Are Us will Install and setup this for you./caption]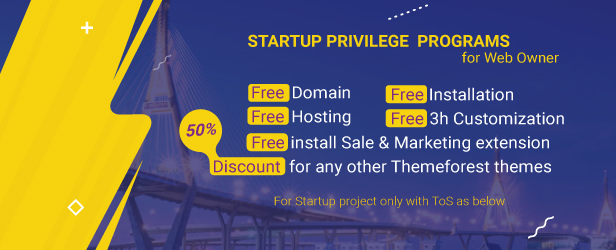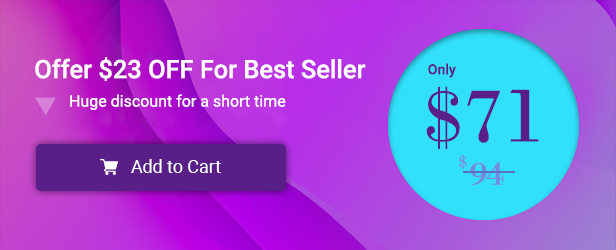 PrintShop WordPress Responsive Printing Theme is a stunning theme that easy to customize for small and medium printing business
WORDPRESS PRINTSHOP FEATURES

UNLIMITED DESIGNS
No coding required – just use backend configurations, select colors of dozens of elements using color pickers, set hundreds of options and save to see the change
Customizable design – you can change the visual appearance as you wish in back-end of almost any elements of the entire website (font, size, colors, width, background)
Unlimited colors – change colors of almost any of elements of any website section, apply textures, upload custom background images…
Google Fonts – integration with all available Google Fonts
Custom font stack – ability to select standard web-safe fonts (e.g. Arial, Verdana) or define custom font stack (e.g.: Arial, "Helvetica Neue", Helvetica, sans-serif)
Bootstrap framework – Built with HTML5 and CSS3
Many more configuration and add more for each new versions released monthly…
ULTIMATE LAYOUTS
Advanced structured layouts – there is many layouts for each of page, devices and sections, include the home pages, headers, footers, detail page, category pages, cart, check out, blogs, about us, portfolio, sliders, menu…
Customizable responsive layout – custom maximum width of the page, supports wide screens and is optimized for all screen resolutions. If you resize web browser window, WORDPRESS PRINTSHOP THEME elements will be transformed smoothly on each breakpoint (from 320 to 1920 pixels) in order to adapt to the current screen size.
Unlimited Layout Combination – a real Printshop web layout is the combination of 20 header options, 3 slider options, 3 main body layout, 5+ footer layouts, 5+ mega menu layouts and unlimited content blocks display in sections of main body. The configuration will begin with the first selection of general layouts, then come each sections layout, then adjust the width, and then colors and contents adjustment of each block. Moreover, you can begin with preset style and demo layouts.
Wide or box layout -Printshop supports wide screens or box layout which in the admin panel you can select the maximum width of the page (1024, 1170, 1280 pixels) or even specify your custom non-standard width.
Fluid grid system (12-column) – the WORDPRESS PRINTSHOP THEME always uses maximum available width of the screen to display content. It can be displayed on any screen. Fluid width can be disabled.
POWERFUL HEADER LAYOUTS
Ultimate Header Layouts – Printshop has the most comprehensive headers options and scientific structurally layouts with up to 20 options which can be unlimited combinations
Header Icons – with social media icon, website and user profiles icons and can be disabled and change styles of hover colors, hyperlinked and so on…
Top Menu – is optimized for most common used menus like user account, registration, cart, languages and currency converters. Each of element is full of configurations
Logo – admin can upload different logos for different stores and support multiple stores
Header Transparent – you can set up header transparent which the wanted percentages of Opacity to display prominently the slider. If you chose this, you can also adjust the colors of any headers elements to match with your sliders and website colors.
Sticker menu bar – Main menu can be adjusted to appear with the scrolling down of the content or fixed display.
On/Off – Top menu and header icon can be turned off as you want base on the header layouts
HOME PAGE
Home page slideshow – fully customizable, easy to use with unlimited creativeness of the latest and best WordPress Revolutions Slider, drag and drop features, visual composers and sample sliders imports.
Slideshow + banners – additional banners (can be disabled) at the right or left side of the slideshow.
Left – Right Side Bar + Main columns layout – you can choose the layout of the home page: 1, 2 or 3 columns. Display custom content in multiple sidebar blocks. Enable/disable WordPress's default sidebar blocks on home page.
List of categories – display block with the list of all categories in one of the sidebars, the categories is automatically links to its stores – support Multiple Stores
Testimonials sliders – display block with the testimonials our your customer and its content can be adjusted easily in admin
Parallax Support – You can use a full Parallax layout with just images, text, videos and some products blocks or just insert a custom block with Parallax background
Videos Support – use video clips inside your home page layout as easily with our custom block or insert video directly into your sliders. The videos can be inserted from Vimeo or Upload on your website server.
Tab Product – display products in tab with different transition effect
Brand slider – present all brands on the home page (or on any other CMS page or sidebar block)
"Promotion Products" slider – display selected products on any page.
"New Products" slider – automatically display products marked as "new". Configure the number of products, scrolling speed, automatic or manual scrolling
Recent Works – display recent works to demonstrate best products
Services Block – display services which company delivery
Blogs Post – display blog post any sections of website and have variety of options
Step for sales – display step by step of buying process for buyer
Advertisement Banner – display columns of custom banners using fluid grid system and all images is responsive
PRODUCT PAGE
Flexible columns layout – there are 2 different layouts ( 2 and 3 columns) to choose to display products details
Fully configuration – each elements can be on/off, adjust colors, link, sizes…
Side bar – left / right which can used 4 block of content included Related Products, Upsell Products, Store Logo and Custom Static Block
Products block – can configured the numbers of products, its descriptions, reviews or products and the slider transition effects
Product Images – can configure the width of media files and image zoomer – enable/disable product image gallery with previous/next buttons and image thumbnail slider – enable automatic scrolling, control the width and height and number of images thumbnail.
Universal product type support
1) Simple product – a simple physical product that is sold at the store.
2) Configurable product – a single product with options such as size and color
3) Grouped product – a set of simple products, ex: a set of a cell phone, case and wireless charger
4) Bundle product – allows customers building product they want
5) Downloadable product – such as: software, music files, ebooks, e-magazines
6) Virtual products – product type represents the services one might offer at the store
7) Subscriptions – allows customers subscribing to products interested, customer will be charged automatically every set period.
Brand logo – Logo can be a link to product list the same manufacture.
Product Detail Tab – select to display in tab or not, types of tabs,
Customizable image size on product page. Specify any size you like, images don't have to be square – you can keep the aspect ratio
Cloud Zoom + Lightbox – product image zoom. Use one of those methods or both at a time. Cloud Zoom can be displayed inside or outside the main image.
Tabs/accordion – tabs smoothly turns into accordion on narrow screens
"Additional Information" tab for individual product attributes– create and display custom product attributes
2 tabs for custom content – ready to display any static content: info about shipping, returns, sales, promotions or any other general information
Tabbed reviews – show product reviews on product page to improve SEO
Related Products and Up-sell Products blocks with custom content. Replace completely or replace only if the product does not have any related/up-sell products. Or disable those blocks completely with just one click
CATEGORY VIEW
Fluid product grid – select the number of products displayed in a single row on category pages. Display from 2 to 8 products per row for each screen size.
Category width – Show category page full screen or boxed (use container width of bootstrap)
Category template – Show category page with 1 column, 2 column left, 2 columns right
Grid: Column count (Large screen) – number of product in row on device large screen
Grid: Column count (Medium screen) – number of product in row on device medium screen
Grid: Column count (Small screen) – number of product in row on device small screen
Grid: Column count (XSmall screen) – number of product in row on mobile screen
Info align – alignment information display(Left, Center or Right)
Show add to cart button – Show or hide add to cart in category view
Show add to compare button – Show or hide add to compare in category view
Show quick view button – Show or hide quick view button in category view
Show products name – Show or hide product name in category view
Show products price – Show or hide product price in category view
List – Show products short description: Show or hide product short description in category view (mode list)
Show products review – Show or hide product rating in category view
Sidebar category menu – configure additional menu (see section above)
Ajax filter – Filter products by attributes (price, color, size, brand…
FOOTER LAYOUTS
5 Footer Layouts – you can select to display the footer in different ways to fit with your business profiles
Back to Top button – use can come back to top any time which this button
Payment Icons – this is a must for must shopping sites and we have it ready for you
Copyright Disclaimer– ready to use and is standard feature for ecommerce sites
Footer Menu – is custom block and can be changes color, links, contents easily in back end
Social Media Icons – can link to your own social media profiles